NABSIO and the George Jackson University
The National Association of Brothers and Sisters In and Out (NABSIO) is actively tapping into this enormous "mental database" and developing a two-way street of communication through letter writing and the sending of historical and cultural Afrocentric books, newspapers, and other literature into prisons. This organization is literally reconnecting these fertile minds to outside communities and in some cases rekindling the thought process such that "each cell becomes a classroom for learning," thus enabling its occupants to fully understand the difference between physical prison and mental prison.
"Let Us Turn Every Prison into a University and Every Prison Cell into a Classroom for Afrocentric Study!"
What is the George Jackson University?
The George Jackson University (GJU) is a concept of "Turning Prisons into Universities and Prison Cells into Classrooms for Afrocentric Studies." A concept that is implemented and developed by the inmates under the "Each One, Teach One, to Reach One" principle. The main function of the University is to engage "lifers" who have educated themselves while incarcerated, to become the professors, tutors, and instructors to those younger inmates with less time and who are unable to read and write.This university will be assisted by the outside connecting agency, the National Association of Brothers and Sisters In & Out (NABSIO), whose function is to keep accurate records and data of progress.


January 14, 2014 article courtesy of …


George Jackson University
by Abdul Olugbala Shakur
GJU Board Members
– Abdul Olugbala Shakur: Chancellor, Email Abdul
– Dr. Donald R. Evans: 2nd Chancellor, www.NAAFRA.org and www.NABSIO.org
– Akili Mwalimu Shakur: Vice Chancellor, Email Akili
– Adbul Jabbar Caliph: Vice Chancellor, (443) 826-9654
– Kilaika Baruit: Executive Director, Financial Administrative Department, Email Kilaika
– Jamaa Malik Shakur: Public Affairs Director
– Mabu Joka Shakur: Director of Personnel
– M. Ajanaku: Chief Facilitator
Overview
For the past 20 years or more, many people – prison rights activists in particular – have spoken on the importance of education as the most effective tool towards combating recidivism, but unfortunately many have only paid lip service to this cause, a cause that we can no longer afford to ignore or pay lip service to without concrete action. We, as New Afrikans, are initiating a concrete action beyond rhetoric and lip service. We are reinstituting the concept of transforming the entire U.S. prison industrial slave complex into the largest progressive educational institution in the country with emphasis on Afro-centric and Pan-Afrikan studies and New Afrikan political education. Our primary objectives at this moment will be five-fold:
1. To eradicate functional illiteracy among New Afrikan (Black) prisoners.
2. To eradicate cultural ignorance among New Afrikan prisoners.
3. To transform the New Afrikan criminal mentality.
4. To assist in the rebuilding and stabilization of the New Afrikan communities.
5. To prepare New Afrikan prisoners for release – reducing New Afrikan recidivism. GeorgeJackson
The GJU Primary Curriculums:
1. Afro-centric/Pan Afrikan studies
2. New Afrikan Criminology 101
3. New Afrikan Political Science and Education
4. Reading and Writing
5. Math and Science
6. Computer Science
7. Green Technology
8. Sociology
9. Psychology
10. Horticulture/Landscaping/Gardening
11. Cooking/Nutrition
12. Health and Fitness
13. Business and Finance
14. Arts and Crafts
15. Pre-Release Survival Programs
Administrative Protocols
All GJU faculty and registered students will adhere to the following rules and protocols. Any violations will result in immediate expulsion or probation. The circumstances will determine the particulars. We intend to develop and implement additional rules for both student and faculty, but the following rules and protocols are very essential to the integrity of the GJU:
1. NO registered student or faculty member will participate in gang activity (as defined by the GJU Disciplinary Board);
2. NO registered student or faculty member will participate in criminal activity (as defined by the GJU Board of Directors);
3. NO registered student or faculty member will engage in the sale or manufacture of any illicit drugs, including pills and marijuana, and not necessarily limited to these;
4. NO registered student or faculty member will engage in the use of hard drugs, including taking pills for the purpose of getting high;
5. NO registered student or faculty member will drink alcohol or smoke marijuana;
6. NO registered student or faculty member will be an informant, child molester, serial rapist, serial killer, baby killer, woman beater, pimp, elder abuser, or in protected custody or on sensitive needs yards! If anyone has any questions concerning this, you can contact our chancellor directly.
People, the George Jackson University (GJU) is no longer a theory. New Afrikan community activists across the country are pledging their support and joining our GJU. It is now an inherent component within the National Afrikan-Amerikan Family Reunion Association — www.NAAFRA.org. It is rapidly expanding. The time for talk is over.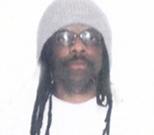 If you truly believe in the education of New Afrikan/Black prisoners, reducing New Afrikan recidivism and eradicating Black-on-Black gang violence, then join and/or support the GJU. We don't need your lip service. We need your support! Race, nationality or gender is not relevant as long as you adhere to the GJU Administrative Rules Manual, which is also included in our GJU pamphlet.

Abdul Olugbala Shakur

We are presently seeking to fulfill the following positions: 1) GJU State Representatives; 2) GJU Curriculum Developers; 3) GJU Coordinators; 4) GJU Volunteers; 5) Fundraisers; 6) Donors; 7) Sponsors.
Please Email Akili if you are interested. Note: We are not presently enrolling any students. Our present focus is building the GJU structure and outside support network.
Topics and Links courtesy of …

Africa and the World
California and the U.S.
Haiti and Latin America
New Orleans
SF Bay Area

Pen Pals
Prison Stories

Calendar of Events
Culture Stories

Photo Gallery
Radio & Audio
Videos

Other Links (coming soon)
Afrobeat Radio
All Power to the Positive!
Assata Shakur
Big Man, Black Panther Party
Black Buying
Black Past: Remembered & Reclaimed
Black Star News
Blinktag Inc.
Block Report Radio
California Prison Watch
CAMMMO Anti-Military Recruitment
Common Ground Relief
Critical Resistance
Dread Times
Flashpoints
Focus on Women's Health
Francisco Da Costa
Free Mumia
Free the San Francisco 8
Free the Scott Sisters
Free Zulu
Freedom Archives
Friends of the Congo
Haiti Action Committee
Haiti Analysis
Haiti Solidarity
Haitian Colors
Humanity for Prisoners
Indy Bay
Inter Press Service (IPS) News Agency
It's About Time BPP
Kiilu Nyasha
KPFA
KPOO
Marguerite Laurent / Ezili Danto
Mostly Water
Muhammad Speaks
National Black Farmers Association
NCTT Corcoran SHU
Nevada Prison Watch
Nightslantern suppressed news
Poor Magazine
Prison Solidarity
Prison Watch Network
Prisoners with Children
Rethink Venezuela
Sahara Reporters
Solving Poverty
Survival International
Terry Howcott
Troy Anthony Davis
Unite to Fight
Venezuela Analysis
Wanda's Picks