Welcome to our website
Our California 501(C)(3), the National Association of Brothers and Sisters In and Out (NABSIO), is a prison ministry started by founder Dr. Donald Ray Evans Sr. and co-founder Nathaniel-Perkins Ali (deceased) in 1992 with a goal of eliminating illiteracy "inside" the prison system. We believe that every prison is a university and every cell is a classroom. Once "outside", we assist and/or refer parolees to resources for medical, housing, school (trade or degree), mentorship and other self-help programs, record expungement, bus passes, valid identification, and soft skills taught in our reentry-skill workshops like filling out applications, preparing resumes, dressing for the interview, communication skills, and other necessary personal attributes needed to transition into the workplace and interact effectively and harmoniously with others in the community.
We place a special emphasis on Civic Engagement. Every inmate should be empowered to express themselves. Our civic engagement goal is to empower the inmates/parolees to believe that they can accomplish their goals once they overcome functional barriers such as reading, writing, arithmetic, and reasoning so they can become marketable and employable. NABSIO specifically targets those inmates/parolees who have never finished high school or received their GED or whose letter-writing skills are at or below a 4th grade level.
NABSIO along with our sister organization, www.NAAFRA.org, invite you to join forces with us and sign up for our "NAFFRA UNITY SUNDAY OPERATIONAL PLAN". The purpose: to announce to our New Afrikan People in the churches across our beautiful country that change is upon us. Please read about it and sign up for FREE on our informational website: www.WeAreUnitySunday.org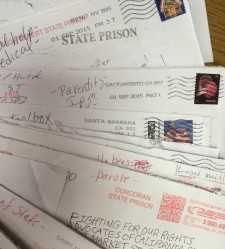 Letter Writing Campaign
West Coast --- We currently have a letter writing campaign in Southern California with California Institute for Men (CIM), California Institute for Women (CIW), California Rehabilitation Center (CRC), and the Terminal Island Federal Prison. We find out the inmate's need and either assist or refer them to an appropriate resource. Ask your loved ones to inquire about our services. Come help us with our work. We are a 501(c)(3) volunteer organization and we meet the 2nd Tuesday of every month in Los Angeles. Please contact us for the next meeting time and location. It's all about the family so do come out and join us. Let's educate, empower, strengthen, and direct our families in a positive direction.
East Coast --- Please contact Dr. Evans or the East Coast staff directly
Post Office Box 129, Mound Bayou, MS 38762 E-mail: Dr. Donald Ray Evans Sr.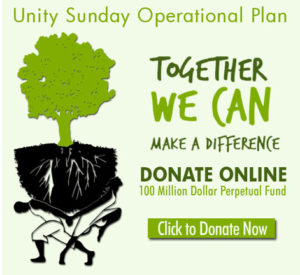 100 Million Dollar Perpetual Fund
It's all about our families and our financial independence. Dr. Evans, NABSIO, and NAAFRA (the largest National Afrikan Amerikan Family Reunion Association network available online today) have joined forces and launched the 100 Million Dollar Perpetual Fund --- a nationwide plan to help educate, empower, and financially strengthen our families. This non-profit workable plan was established for the purpose of financing the elimination of all impoverished conditions among all afflicted Amerikan Families.
CLICK HERE
for more information.
Dr. Evans and NABSIO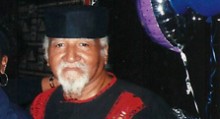 Our 501(c)(3) was founded in 1992 by Dr. Donald R. Evans Sr., CEO and Co-founder Nathaniel Perkins-Ali (deceased) out of a desire to teach African American prisoners their history. Their families and other persons associated with the prison system are encouraged to join us in addressing functional illiteracy and cultural ignorance of the incarcerated African American.
FREE Expungements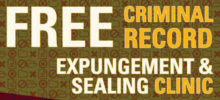 Expungement is a court-ordered process in which the legal record of an arrest or a criminal conviction is removed from general view. When a conviction is expunged, the case is dismissed and the process "sets aside a criminal conviction". The person whose record is expunged may, for most purposes, treat the event as if it never occurred. See flyer for upcoming dates and times.
Black Family Reunification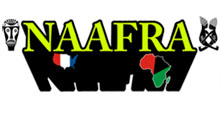 The Black experience in America began with the splintering asunder of our families. Ever since these harrowing experiences, too numerous to recount at this time, have been devastating to the Black family. Suffice it to say that since the founding of this nation there has been an orchestrated and concentrated effort at Black family reunification.
************************************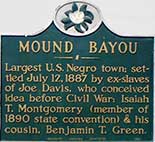 08/21/2017-A Turning Point In the Delta, Mound Bayou, MS
PRESS RELEASE, For Immediate Release — MOUND BAYOU, Mississippi, August 21, 2017, The decision to launch the National Afrikan Amerikan Family Reunion Association's "Youth Liberation Walk", August 19, 2017, was carried out with overwhelming success even though, in a Townsite with some 25 churches and a population of less than 3,000 people, there was no […]
Continue reading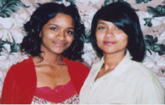 09/01/16-Obama Commutes Dannielle Metz' 3 life sentences
At age 26 in 1993, while her daughter was 3 and her son was 7, Danielle Metz was sentenced to three life sentences plus 20 years. She was married at 18 to Glenn who was 30 and evidence suggests she never knew her husband was involved with drugs. She was arrested, tried, and convicted of […]
Continue reading